The Dune Sea Garrison had the pleasure of being invited to provide some Imperial Security for this year's Star Wars: The Music event at the Phoenix Symphony on October 25th.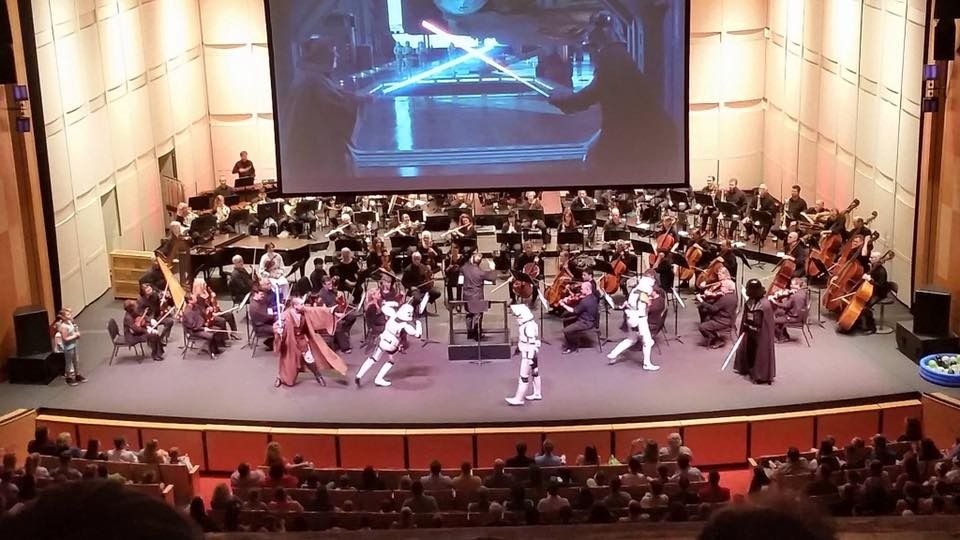 Garrison members met attendees upon entering the symphony hall for photos and fun as well as joined the symphony on stage for some skits during the show.
The night was such a success two additional performances were scheduled. There ended up being two shows on Sunday October 25th, and one more on Friday November 6th.
It was tons of fun to be able to participate in the show. We are definitely looking forward to doing this again.