The Dune Sea Garrison participated in National Adoption Day for the 4th year in a row at the Durango Juvenile courthouse. National Adoption Day is a collective, national effort to raise awareness of more than 100,000 children in foster care waiting for permanent and loving families. On a special Saturday once a year, the courthouse is open to do nothing but perform adoptions for 6 straight hours!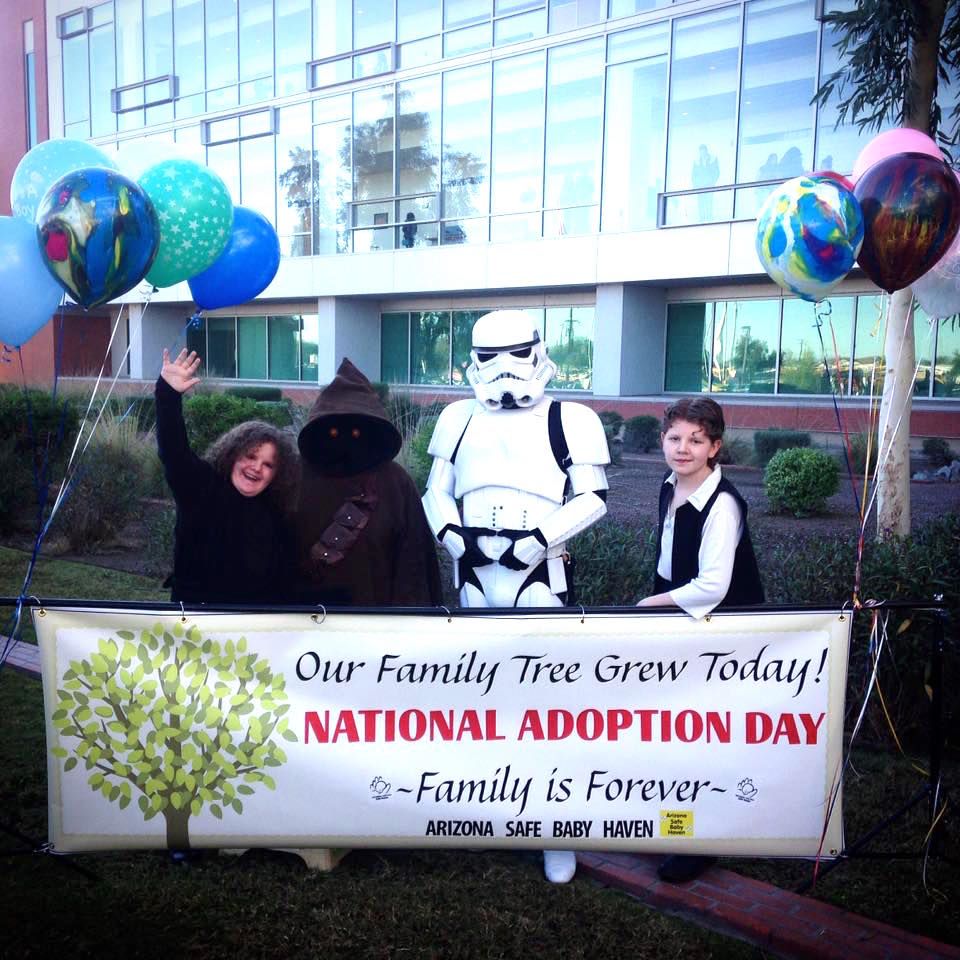 Image
(photo credit: Patrick Wright)
Our members greeted children and their families for most of the event as they celebrated their special day! Families of all ages, sizes and ethnicities grew larger and fewer foster children need permanent homes after this special day. Always a wonderful opportunity, we hope to continue this tradition for years to come!
Image
(photo credit: Joseph Mentor)
Clint | TK-61281