The Dune Sea Garrison, Mandalorian Mercs Costume Club, members of the Rebel Legion and Howler from the Arizona Coyotes met at El Dorado Park in Scottsdale for the Cure SMA 9th Annual Walk-N-Roll event.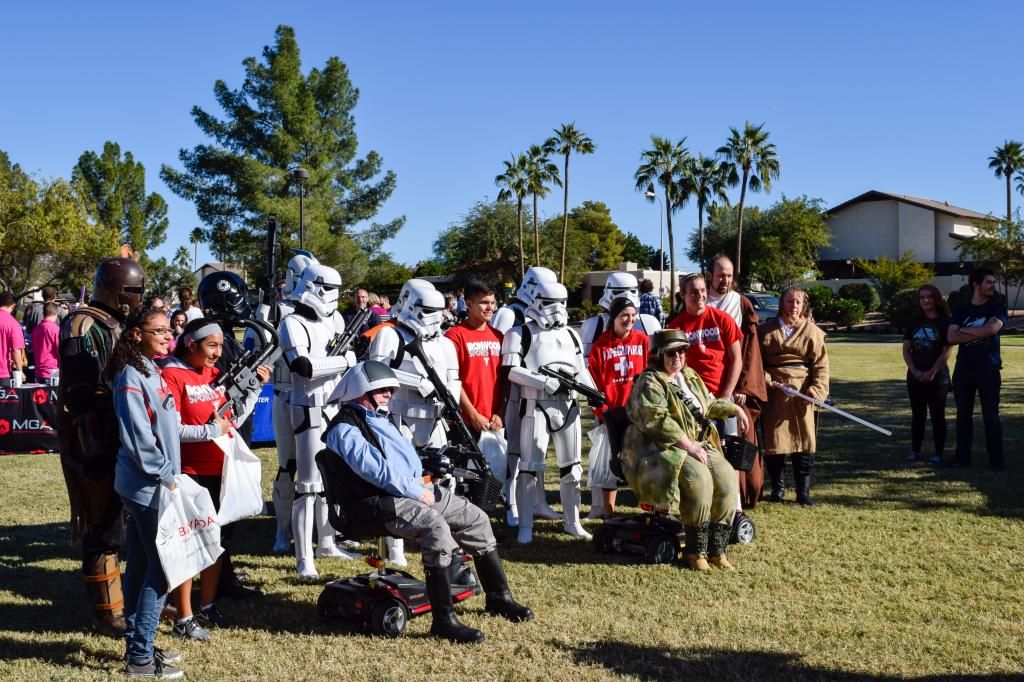 Throughout the morning we were able to mingle, take pictures and have lots of fun with the amazing kids and adults affected by this disease (Spinal Muscular Atrophy).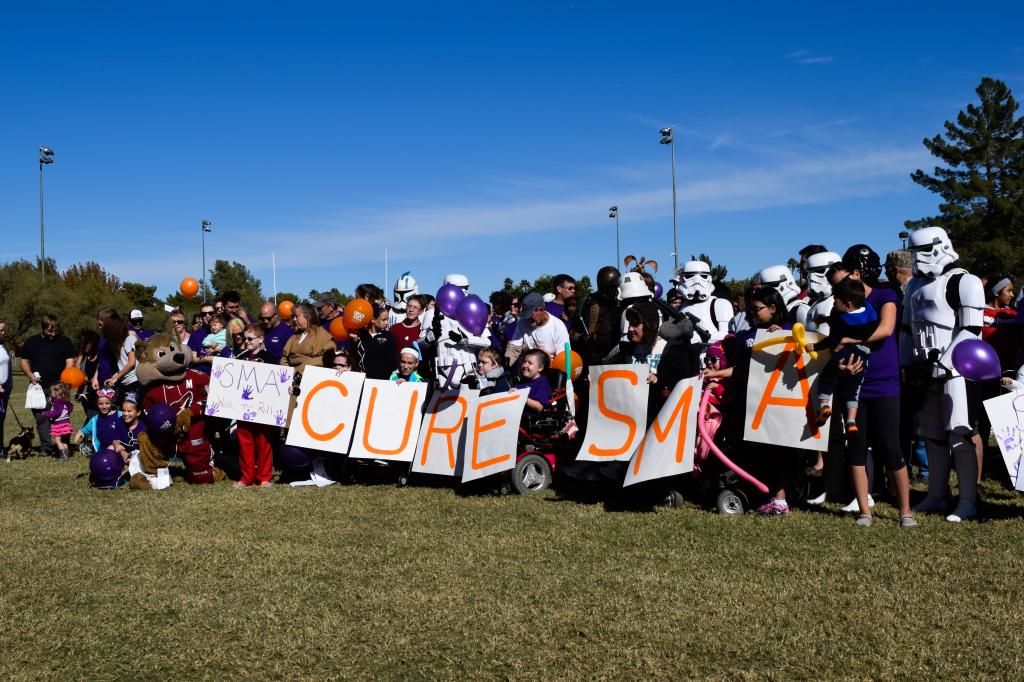 After releasing balloons adorned with SMA awareness leaflets, we marched around the park and then enjoyed some amazing barbecue provided by AZ Barbecue. A great time was had by all, while raising awareness of SMA and raising funds to help get closer to a cure.
~Jeff
TK-82287
Fire Team Desert Storm