On November 1, 2014 several members of the 501st Legion Dune Sea Garrison, Rebel Legion and The Mandalorian Mercs joined forces to walk to fund a cure for Multiple Sclerosis. The annual event is the longest standing event for the Dune Sea Garrison (DSG). Members have been walking for a cure for the last 11 years. With two in the ranks living with MS and several who have family members with MS this walk always hits close to home.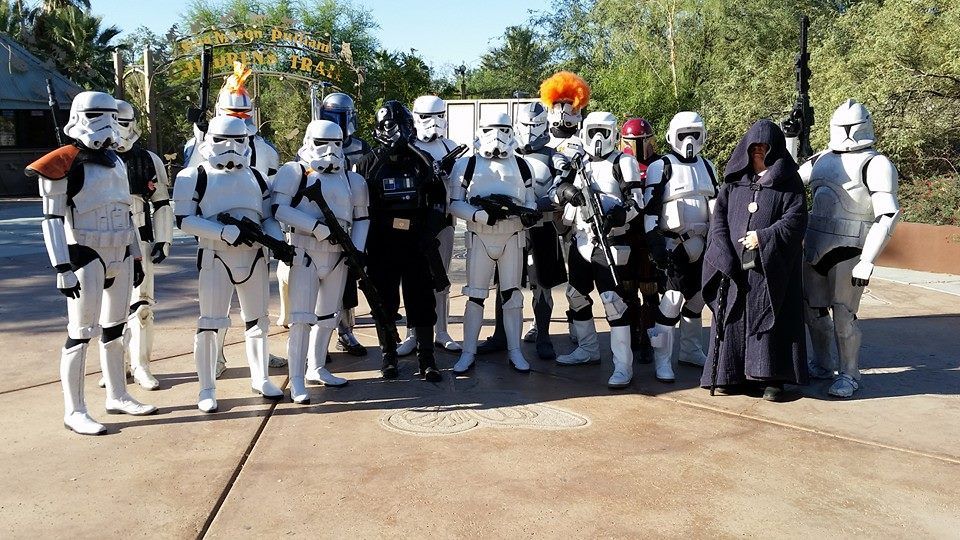 Each year thousands of volunteers take a stroll through the beautiful Phoenix Zoo to raise awareness and donations for this worthy cause. There are two options for the walk, a 3 mile and a 5 mile trek. More than half of the costumed troopers decided to walk the entire route. But when you're walking through the zoo checking out the animals and being cheered on every step of the way, it makes it easy to troop on.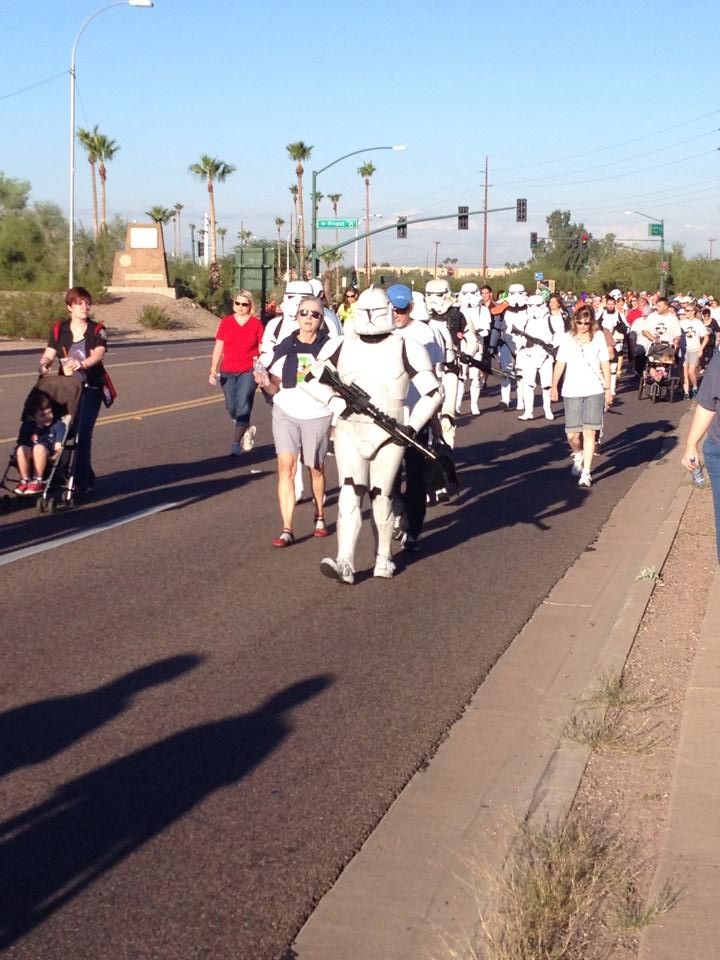 The DSG team raised a whopping $3,240.00 this year and the event overall has raised $292,951.00 so far although the donations are being accepted through the end of the year so that number will probably increase over the next couple of months!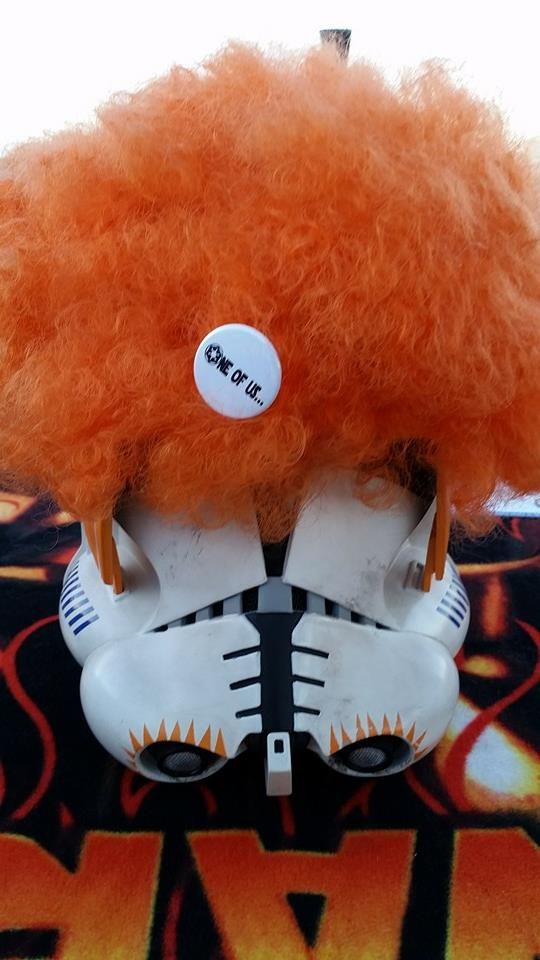 Report by Kristen / Khaleesijade
DS-12707