On November 9th, 2014 members of the Dune Sea Garrison, Jundland Wastes Squad, descended upon Reid Park to join the Southern Arizona Network For Down Syndrome (SANDS) in a fun filled event celebrating their loved ones with Down syndrome. The Imperials joined the children, families, and friends for photo ops throughout the park prior to departing with the other participants on a walk around the park pond. The event was an absolute blast for both the attendees and the troopers! The event hosts were thrilled by the number of troopers who made it out from their duty posts and thanked everyone profusely. The 501st Legion, Dune Sea Garrison, Jundland Wastes Squad provided a great service this day and put smiles on the faces of the 1000+ citizens in attendance.
Over $50,000 dollars were raised for the event!!!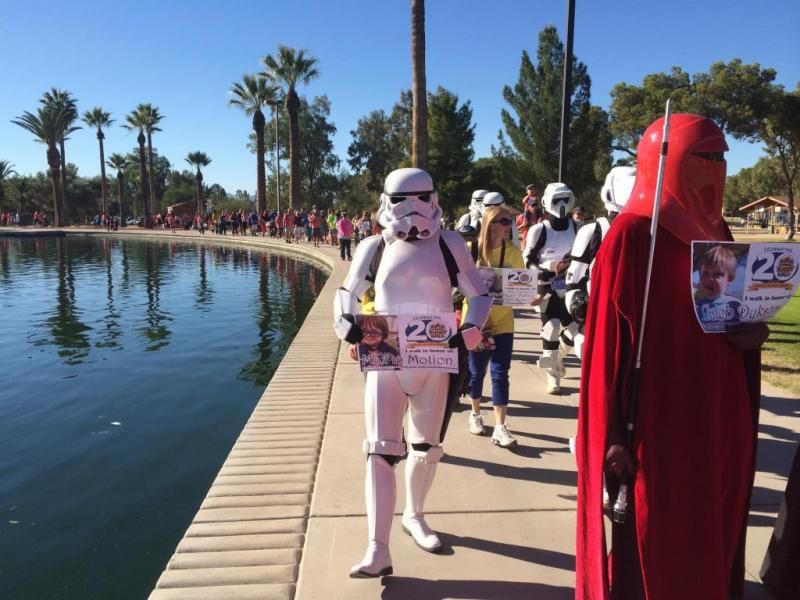 The Emperor would be proud.
http://www.sandsaz.org/tucson-buddy-walk/